Discover more from Monica's Marvelous Musings
Monica's Marvelous Musings covers topics in storytelling, art, music, and narrative design through a genre lens.
Updates from Monica Valentinelli for 06/25/2015

Weekly Update from M. Valentinelli
This week's news and posts from Monica's website includes:

In the 06/25/2015 edition:
*|MC:TOC|*
By Monica Valentinelli on Jun 24, 2015 03:33 pm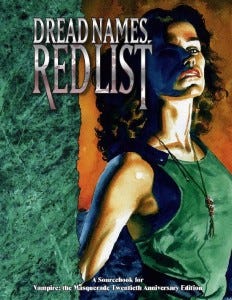 Happy to announce that Dread Names, Red List for Vampire: The Masquerade has now been released! The book is available on DriveThruRPG.com, and you can pick up a copy in print or digital. The art was provided by Ken Meyer, Jr.
The book introduces a new way to play the game. In addition to the 13 Anathema, you can step into the boots of an Alastor and spend the rest of your long nights hunting the Camarilla's Most Wanted. Matt M. McElroy and I also fleshed out how the Josians intersect with them and added new Masquerade canon as well.
I really hope you enjoy Dread Names, Red List. Enjoy your unlife!


By Monica Valentinelli on Jun 22, 2015 12:50 pm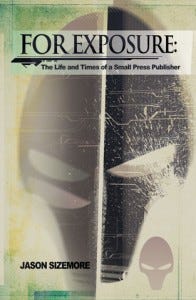 Happy to announce that For Exposure: The Life and Times of a Small Press Publisher is now available!
With rebuttal essays from Maurice Broaddus, Monica Valentinelli, Lesley Conner, and more, For Exposure tells Jason's story with insight from key players along his road to success. It is a comprehensive and frank look at what Apex and the genre publishing business is about. Take a shot with the publisher, dance the night away, and become a legend. And do it all For Exposure.
If you're interested in a copy of For Exposure, please consider buying direct from Apex Book Company.


Recent Articles:
A Trio of Cover Reveals for Upcoming Books
Observations on Netflix's Original Programming
For Exposure Pre-Orders Now Available
New Release: Ghosts in the Black
Announcements: GenCon and Metallica, Firefly, plus Print and More!