Discover more from Monica's Marvelous Musings
Monica's Marvelous Musings covers topics in storytelling, art, music, and narrative design through a genre lens.
Updates from Monica Valentinelli for 07/02/2015

Weekly Update from M. Valentinelli
This week's news and posts from Monica's website includes:

In the 07/02/2015 edition:
*|MC:TOC|*
By Monica Valentinelli on Jun 29, 2015 10:31 am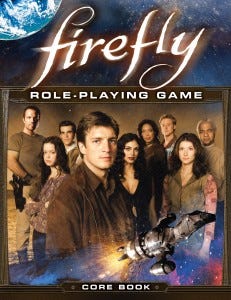 Found out this morning that the Firefly RPG corebook was nominated for two 2015 ENnie Awards: Product of the Year and Game of the Year. Echoes of War: Thrillin' Heroics also won a Judge's Spotlight Award as well.
First and foremost, congratulations to my team for putting in a lot of work into the 'Verse. Second, kudos to everyone who was nominated for the industry's awards. Can't wait for voting to open up; there are some FANTASTIC games in this year's list. Cheers all around, and I'll see you in Indy!


Recent Articles:
[New Release] Dread Names, Red List
[New Release] For Exposure: The Life and Times of a Small Press Publisher
A Trio of Cover Reveals for Upcoming Books
Observations on Netflix's Original Programming
For Exposure Pre-Orders Now Available