Discover more from Monica's Marvelous Musings
Monica's Marvelous Musings covers topics in storytelling, art, music, and narrative design through a genre lens.
Updates from Monica Valentinelli for 08/20/2015

Weekly Update from M. Valentinelli
This week's news and posts from Monica's website includes:

In the 08/20/2015 edition:
*|MC:TOC|*
By Monica Valentinelli on Aug 18, 2015 09:13 am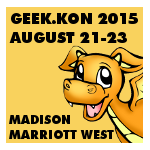 I'll be a guest at Geek*Kon this weekend. Here's my fabulous schedule! You'll hear more about my upcoming book, The Gorramn Shiniest Language Guide and Dictionary in the 'Verse, and other stories in the pipe.
Friday, August 21
7:00 to 7:50 – Spooky Scary Awesome Action
8:00 to 10:00 – Gaming with the Guests
Saturday, August 22
1:00 to 1:50 – The Shiniest Things in the Gorramn 'Verse
3:00 to 3:50 – Fiction Writing 101 – Mendota
5:00 to 5:50 – Vampires in Fiction – Green Bay/Milwaukee
Sunday, August 23
1:30 to 2:50 – Build-a-World Game Show


By Monica Valentinelli on Aug 17, 2015 05:26 pm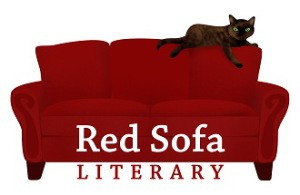 Happy to announce today that I have signed with Red Sofa Literary.
Jennie Goloboy and I are fine-tuning my proposal for a nonfiction book filled with worldbuilding games geared for writers. I couldn't be happier about this development, and I'm looking forward to working with Jennie on this. More news as I get it.
Happy reading!


Recent Articles:
Gods, Memes, and Monsters Preview
My GenCon 2015 Schedule
[Pre-Order] The Gorramn Shiniest Dictionary in the 'Verse
My Books and Games At GenCon 2015
Martial Arts Movies and My Flavor of Fandom