Discover more from Monica's Marvelous Musings
Monica's Marvelous Musings covers topics in storytelling, art, music, and narrative design through a genre lens.
Updates from Monica Valentinelli for 03/17/2016

Weekly Update from M. Valentinelli
This week's news and posts from Monica's website includes:

In the 03/17/2016 edition:
*|MC:TOC|*
By Monica Valentinelli on Mar 15, 2016 02:24 pm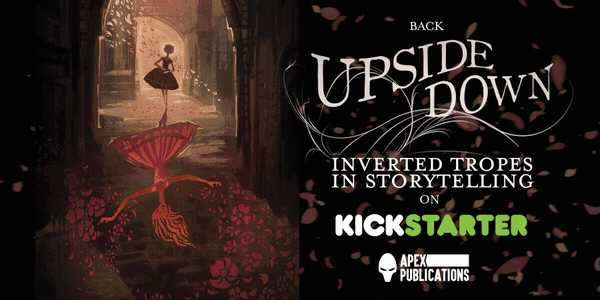 I'm coming off of a terrifying flu, and I've been remiss in sharing my gratitude with you. Upside Down: Inverted Tropes in Storytelling will now become a reality thanks to the efforts of so many outstanding humans.
My authors are amazing, our relationship with Apex Publications has been spectacular, and we've had great coverage from multiple sources include:
I hope you'll consider checking out the Kickstarter if you haven't already. We've got some great stretch goals lined up to further reward our contributors and fund a hardcover edition of the anthology.


Recent Articles:
A is for Awesome Authors, Apex, and an Anthology
Announcing our Kickstarter for a Trope-Smashing Anthology
On Surviving and Planning for Conventions
1930s Catsup and a Blog Challenge for Moi
Get Your 'Verse on! Firefly RPG on Sale, Pre-Order Phrasebook, and SCIENCE