Discover more from Monica's Marvelous Musings
Monica's Marvelous Musings covers topics in storytelling, art, music, and narrative design through a genre lens.
Updates from Monica Valentinelli for 05/05/2016

Weekly Update from M. Valentinelli
This week's news and posts from Monica's website includes:

In the 05/05/2016 edition:
*|MC:TOC|*
By Monica Valentinelli on Apr 29, 2016 09:59 am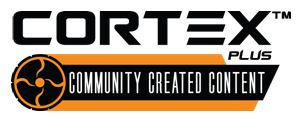 Recently, Margaret Weis Productions has announced and launched the Cortex Plus Creator Studio (CPCS) program in conjunction with DriveThruRPG.com. This new program allows fans such as yourself to offer supplemental materials, such as setting hacks, using the Cortex Plus system of rules and its variants. To do so, you'll need a copy of the Cortex Plus Hacker's Guide, which currently serves as "the" rules for Cortex Plus Action, Cortex Plus Heroic, Cortex Plus Drama, and Cortex Plus Fantasy Heroic variants. Many fans have been excited to see what the rules can do, because Cortex Plus offers a lot of possibilities due to its simplicity and flexibility. Because gameplay is heavily focused on character interactions, the rules facilitate twists and turns in the plot. Each system variant, then, provides a different flavor, or style of play.
As the developer for the upcoming Cortex Plus Action corebook, I feel that the Cortex Plus Creator Studio program is great for fans–especially since the bulk of MWP's games, such as the Firefly, Smallville, and Marvel RPGs, have been based off of licensed properties. Now, licensing and contracts isn't something I normally talk about, because they are fairly similar industry-wide, but I do want to point out another reason why I think this is an interesting development. When a writer or a game designer works on a game, we typically sign what's known as a "work-for-hire" contract. (In 10+ years, I have never signed a contract in gaming that wasn't work-for-hire, even on company-owned properties that aren't licensed from TV/Movie studios.)
Signing a work-for-hire contract means that legally we don't own the work we do, and once we're paid for that work the companies take our contribution and use that as they see fit. While every license, freelancer, contract, and company is different, writing under these terms typically means we have less flexibility as creators than if we were to do the work ourselves. The CPCS gives both fans and creators more control, because while the agreement does have some limitations, the work you upload is based on your own settings and design ideas with no oversight. The only requirement is that your work is tied to the stellar Cortex Plus Hacker's Guide. Thus, while your material is supplemental, you decide what you want to do with it.
If you've got a setting hack or a pile of Distinctions/Talents/Powers, etc. you've been sitting on, I encourage you to check out the new program. Just remember: licenses such as Star Wars and Firefly aren't part of this program. The CPCS is strictly meant to be used for your own worlds, your own stories, and your bursts of creativity and brilliance.
I'm looking forward to seeing what comes next for Cortex Plus, and I hope that its future will include you.


By Monica Valentinelli on Apr 28, 2016 01:39 pm


Recently, I was interviewed for Dragon+ Magazine about Battle for the Undercity, along with Joshua Raynack and industry veteran Jon Leitheusser. Matt Chapman, the editor-in-chief for Dragon+, reached out to me after seeing that my work had been reviewed in a March 2016 Unearthed Arcana article by Mike Mearls and Chris Lindsay. This entire experience has not only been positive, it's taken me completely by surprise, and I'm happy that folks are enjoying my work. I've received a lot of support and cheers for my efforts, and a lot of complements on my Battle for the Undercity 5e design post as well. This entire experience has been stellar, and it's definitely encouraged me to do more work on D&D 5E as time allows.
Thanks to Mike, Chris, and Matt! I hope you'll check out this month's issue of Dragon+ Magazine, and it inspires you to grab your dice. After all, the entire point of being in the gaming industry is to create memorable (and fun) experiences for you. Roll thee well!


Recent Articles:
Come Steampunk With Me. SteamCraft RPG Now on Kickstarter!
Debts I've Paid to Be a Writer
On Writing and Bad Stress
Help RPG Creators Directly! Donate to the RPG Creators Relief Fund
Looking Ahead for Media/Tie-In! [My Book Launch Week]