Discover more from Monica's Marvelous Musings
Monica's Marvelous Musings covers topics in storytelling, art, music, and narrative design through a genre lens.
Updates from Monica Valentinelli for 06/09/2016

Weekly Update from M. Valentinelli
This week's news and posts from Monica's website includes:

In the 06/09/2016 edition:
*|MC:TOC|*
By Monica Valentinelli on Jun 08, 2016 01:59 pm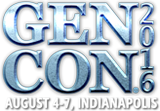 Registration for GenCon events is now officially open! This is a partial schedule, related to the talks I'll be giving at the show through the Gen Con Industry Insider track. I'll be posting my full schedule once it gets closer to the show.
Thursday, August 4
12:00 p.m. SEM 16100238 – Group Dynamics in Gaming
Friday, August 5
11:00 a.m. SEM16100203 – Crossing the Divide Between Tabletop & Digital
Saturday, August 6
2:00 p.m. SEM16100240 – Working on Licensed Properties
6:00 p.m. SEM16100229 – So You Want to Be a Freelancer?


Recent Articles:
New Release: Ghouls & Revenants for Vampire: The Masquerade
Announcing: Hunter: The Vigil 2nd Edition Open Call
Announcing: Court of Shadows for Shadowrun
New Release: Dark Eras and Hunter's "Doubting Souls" set in Salem
Update on Summer Scheduling and an Invitation