Discover more from Monica's Marvelous Musings
Monica's Marvelous Musings covers topics in storytelling, art, music, and narrative design through a genre lens.
Monica Valentinelli

Take the Make Art Not War 2017 Challenge and Change Your World
Greetings and Salutations!
This week's news, announcements, and musings include Wednesday's check-in and a motivational post for my Make Art Not War 2017 Challenge. You are welcome to join us at any time. Thanks so much for reading and supporting my art!

In the 12/29/2016 edition:
*|MC:TOC|*
By Monica Valentinelli on Dec 29, 2016 08:02 am

Less than a week before my Make Art Not War 2017 Challenge begins! I hope you've had your fill of Christmas cookies, nog, and coffee–wait, what am I saying? One can never have too much coffee, of course. But, if you had to give that java-flavored nectar of the gods up, how would you do it? You might make a New Year's Resolution, but do you have a plan in place? What would you replace your coffee with?
Okay, I admit it. That was a trick question, and not a very good one at that. My point, is that in order for resolutions to be successful, something has to change. The desire you have–whether it's making art for an hour a day or not–is the door to where you want to go. In order to head some place new, you have to leave another place behind. Making art an hour a day doesn't seem like it's that big of a change, but in order to carve out that time something else has to go.
My suggestion to make room for your art was take a hard look at your social media usage for two reasons: one, because it's a commonality that we all share. Two, however, is something I wasn't explicit about, and that's. Back when I was in online marketing, one of the older books I read on the subject talked about how the average person is presented with over 4,000 brands on a daily basis, but only retains two or three(1). The philosophy that emerges from this, is that we are bombarded with information on a daily basis. Every update we see on social media is information presented through words or pictures, but more than that it's not emotion-free–especially when a commenter is being a jerk, or doesn't recognize that other people are responding and reacting to their words.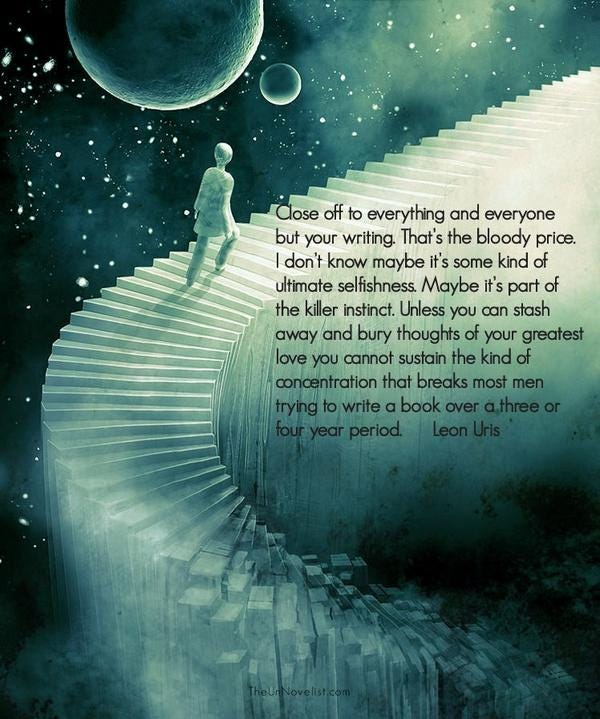 Connection is important, and for me I prefer Twitter because I also use it as a news feed. But, those online connections also occupy precious head space that needs to be devoted to thinking about what I need to do to make art.
Of course, your mileage will vary. For as much as I have a rule about bi-weekly check-ins, I can't totally disconnect due to work reasons so those check-ins are personal. In my case, the bi-weekly check-ins are general guidelines or best practices, in part because I use Twitter as a news aggregator in addition to a social media tool. I'm not going to punish myself if I don't keep on top of that; the guidelines are there to ensure I remain focused.
To this end, however, I'm going to use bullet journalling as a means of staying on track. (More on that later.) Your experiences, your connection will definitely be different than mine. If you're not aware of how it impacts your art, you may discover things about yourself during the challenge. For example, you might find yourself disconnecting naturally as your focus becomes stronger and sharper on your art. That's okay! That's what happens when you turn your attention from what's around you to what's inside.
So, if you're preparing for my Make Art Not War 2017 Challenge, think about how you'll make room for your art to increase the likelihood that you'll stick with it all year. If you're not sure what to do–don't worry! Your fellow challengers will support you, and I'll post motivational tips every week to help keep you on track.
Just a few days to go, and we'll kick this year-long art-making party off. Let's make some f-bombing art!
(1) I don't have the source off the top of my head, but if I find it I'll link to it.


Recent Articles:
Because Santa Cards are Way Better with Zombies
Make Art Not War 2017 Challenge & Rules
Thank You For a Successful Anthology Launch
Make Art Not War 2017 (Part 2): Draft Guidelines
Make Art Not War With Me In 2017 (Part One)