Discover more from Monica's Marvelous Musings
Monica's Marvelous Musings covers topics in storytelling, art, music, and narrative design through a genre lens.
Monica Valentinelli

Take the Make Art Not War Challenge and Change Your World
Join me for #Febrrrary!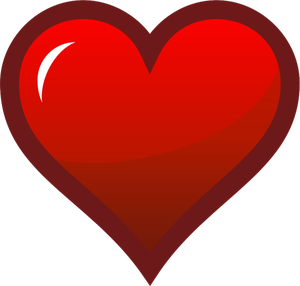 Hey friends,

I am back from CONfusion in Michigan and had a wonderful time. By my estimate, I'm about two weeks away from being all caught up with media/tie-in and work-for-hire manuscripts. Then? I've got a PILE of lovely to-dos for my original settings/stories and a Patreon to launch. I can't wait to share what my plans are for 2019; it'll be fun!

Today's content includes a super fun creative challenge for #febrrrary created by comics pro Mark Stegbauer and myself. I do hope you'll consider joining us for a month-long of art, and can't wait to see what warm, toasty creations you come up with. I'll be using the hashtag on Twitter and Instagram. See you there!

- M

In the 04/04/2019 edition:
*|MC:TOC|*
By Monica Valentinelli on Apr 01, 2019 10:31 am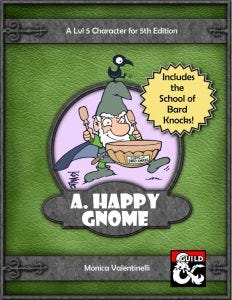 Back in November 2018, I had played in Dungeons & Dragons 5th Edition game that was live-streamed to benefit the Extra Life for Kids charity. A. Happy "Hap" Gnome is a silly multi-class (4th Level Rogue, 1st Level Bard) character created for an Extra Life Live Stream charity event during Gamehole Con 2018. The game, which was run by Mike Mearls, included John "JinJur" Kovalic, Lysa "Oooh, I'm an angry fish!" Chen, Pat "Pala-Dad" Kilbane, and Rob "Correllon" Wieland.
Now, I'm pleased to announce you can download Hap's character, his sordid backstory, and a new Bard College called the "School of Bard Knocks" on DMsGuild.com. A. Happy Gnome was illustrated by John Kovalic. A portion of the proceeds will automatically be donated to Extra life.
Enjoy!


Recent Articles:
Check out my interview with Jonathan Mayberry for IAMTW!
Make Art Not War Challenge 2019: Warm Up with Febrrrary!
[Pre-Order] Proving Grounds Solo Card Game and Novella from Renegade Games
My CONfusion 2019 Schedule
Read "My Name Is Cybernetic Model XR389F, and I Am Beautiful" for Free!