Discover more from Monica's Marvelous Musings
Monica's Marvelous Musings covers topics in storytelling, art, music, and narrative design through a genre lens.
Monica Valentinelli

Find Books and Games by Monica Valentinelli on Amazon.com
Bringing Wonder to Kids!
Hello friends! I have an exciting announcement today. I am pleased to announce that I am writing middle-grade stories for the Wonder Stories mobile app. I can't wait to introduce Jesse Chipperfield and Tanner Newbury to you; these wonderfully talented sleuths attend Miss Adelaide's School of Circus Arts, a truly magical place. If you're curious about this shiny new reading experience, follow @buildempathy on Twitter. I'll have more news about this in the coming months!
Also in great news: the Hunter: The Vigil Second Edition Kickstarter launched on Thursday, February 6th at 1:00 p.m. CST. The announcement follows below and interviews with several members of my team will be posted on FlamesRising.com during the Kickstarter. The release of "Underwater Memories" , my new interactive fiction game, will be publicly available and free to play after February 15th. I'll be sending you a reminder and a new soundscape preview at that time.
Hope you're all fabulous! I've been trying not to get TOO distracted, but it's been hard this week. Watching Muppet movies and binging on Miyazaki films to find some calm in a turbulent timeline while getting through yet another To-Do list.
Be well and stay warm! - Monica
Website: www.booksofm.com Patreon: https://patreon.com/booksofm
Ko-Fi (Donate Coffee): https://ko-fi.com/A527F5H


In the 02/06/2020 edition:
*|MC:TOC|*
By Monica Valentinelli on Feb 06, 2020 01:44 pm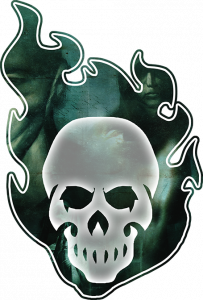 Hello friends and readers,
I'm thrilled to announce that the wait is over for the Hunter: The Vigil Second Edition Kickstarter.
I'm so proud of my team and the work that went into this modern monster hunting game. Like I said in a recent interview, I know I can't make every fan happy—but I can say with authority we did do our best. Between the additional lore, new monster hunting groups like the Circle of Bones, and a fresh take on the rules I hope this will be a game filled with powerful, narrative moments you can see yourself playing.
For updates about the game, you can follow the Kickstarter comments or the hashtag #HTV2E #ttrpgs on Twitter. Over the past couple of weeks, I reached out to my Hunter 2E team and sent interview questions to several writers and designers. Their words will be posted on www.flamesrising.com during the campaign and shared on the Kickstarter, too.
There are more monsters than ever before. They are appearing more frequently, too, and are emboldened to step out of the shadows. Will you light your candle? Will you heed the call? I invite you to join our hunter society, because when the chips are down and the stakes are high—we are stronger when we hunt together.




By Monica Valentinelli on Feb 04, 2020 11:11 am

Hiya,
I just wrapped up another installment for a really fun-to-me project. The story is for a younger audience and I can't wait to tell you more about it. Part of the reason why I loved this process so much, is because I enjoy worldbuilding to create that sense of wonder and whimsy. The stakes aren't life or death, either, which is a big change and a welcome relief from the "Oh gods, oh gods, we're all going to die!" stories and games I often pen.
Why do comfort stories matter? Stories written for comfort create safe emotional spaces. These are places our minds and hearts can go to rest from whatever is happening in our corner of the world. I strongly believe these books are not just for children. We all need a reprieve from time to time and reading a comfort story can be an act of self-care. Comfort stories can take different shapes, too, and aren't always about obstacles that need to be overcome with violence. Those obstacles can be puzzles or misunderstandings that need to be worked out instead of a solution that can only be resolved by grabbing the biggest hammer you can find.
Some of my favorite comfort authors include Terry Pratchett, for his biting wit and commentary embedded in a gentle narrative style even when the fate of the universe is at stake, and Diana Wynne Jones who wrote several books including Howl's Moving Castle which was adapted to a full-length animated film and produced by Studio Ghibli. Many comfort stories offer kids the ability to see themselves as the heroes in fantastic or everyday environments. Children's books are so important in any timeline, in a world fraught with uncertainty and meanness they gift kids with the one thing we all need from time to time: hope.
What about you? Do you have any comfort stories you like to read? Any authors you'd like to recommend? Please share!


By Monica Valentinelli on Feb 04, 2020 10:07 am

Hiya!
I previous announced that I'm a guest of honor at the RadCon Science Fiction and Fantasy convention in Pasco, Washington. Today, I'm happy to share my panel and event schedule with you. All scheduled events are one hour long.
Friday, February 14
Collaborating Without Bloodshed
5:45 p.m. / 3121
Ever wondered how authors, writers, artists, and other creative's work together on the same project without driving each other crazy? Come find out tips and tricks to make the collaborative process work for you.
Researching and Writing
7:00 p.m. / 3125
From science to history to magic, the world is full of source material for writes if you only know where to look. Our panel of writers, game designers and fellow travelers will share tips and tricks to help you research your worlds.
Saturday, February 15
Creating Believable Religions
11:30 a.m. / 3125
Creating believable religions From the creations of gods to the interpretations of their messages and powers, we will examine how to create religions within a world that are compelling and believable.
Writing Guest of Honor Keynote
12:45 p.m. / Bronze: Main Stage
That's right, readers. Someone decided it was a good idea to give me a microphone and a stage. Hee.
Reading and Signing with Monica Valentinelli
2:00 p.m. / 3121
I will be bringing bookplates! Some of my books and games are ginormous and I realize they might be too taxing to lug around.
Deep Dive on Worldbuilding and Magic
4:30 p.m. / 3125
Ever wonder how magic systems in fantasy are created? In this panel, we'll discuss tips and tricks to create your own magic system using historical occult sources and folklore as inspiration.
Sunday, February 16
Magic and Pop Culture
12:45 p.m. / 3117
Magic is experiencing a wonderful renaissance in modern storytelling. How do contemporary TV shows like She-Ra, The Dragon Prince, The Witcher, and The Magicians portray magic? Magicians? What do we enjoy? Wish was improved?




By Monica Valentinelli on Jan 31, 2020 01:53 pm

Hello everyone!
I am pleased to announce that sub-Q magazine has released an environmental-themed issue filled with interviews and interactive fiction games from Ken Liu, myself, and many other fine authors! I encourage you to play all the games in the issue and enjoy these lush stories. Also: many, many thanks to Stewart C. Baker for his editorial eye and technical assistance. I'm so happy with how this issue turned out!
My contribution to February 2020's issue is called "Underwater Memories". This interactive fiction game is best played with headphones in a quiet space. I created a selection of soundscapes for the game by remixing samples released through Creative Commons. (Proper attribution is linked on the title page.) I wish I had time to record my own, but it was a: "Oh hey, wouldn't it be cool if…" ad hoc desire which Stewart graciously helped me fulfill. Hence, any tips will go toward a new sound system. I have a keyboard and Audacity, but recording equipment isn't something I planned for. I'd really love to release my own album at some point.
Please enjoy this first song as a sample of what you'll hear during your experience. The issue is accessible to subscribers now, but will be available after the 15th. I'll shoot you a reminder about that, but I do hope you consider supporting sub-Q and getting access to their wonderful suite of content.
Be at peace.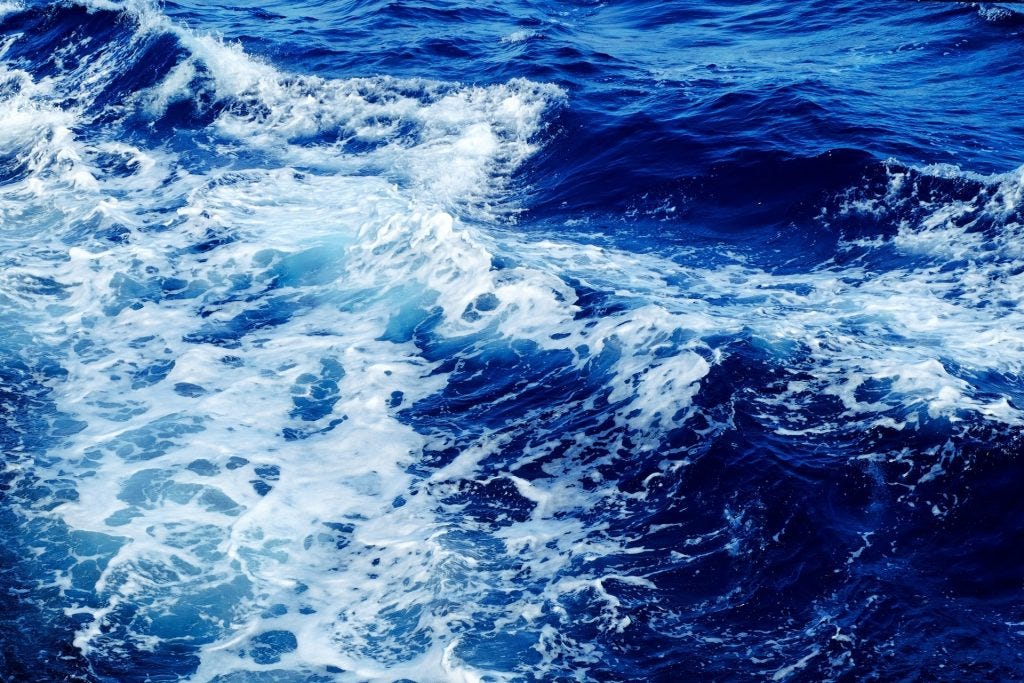 Calming waters of the ocean you'll swim in when you play "Underwater Memories".


Recent Articles:
It's (Winter) Not Over Yet and Productivity Reflections
Mark the Date! Take My Intro to Game Writing Class
Coming Soon! Hunter the Vigil Second Edition Kickstarter
Gratitude Writing Exercise and a Casserole Recipe to Save Time
Mark the Date for sub-Q Magazine's February Issue!